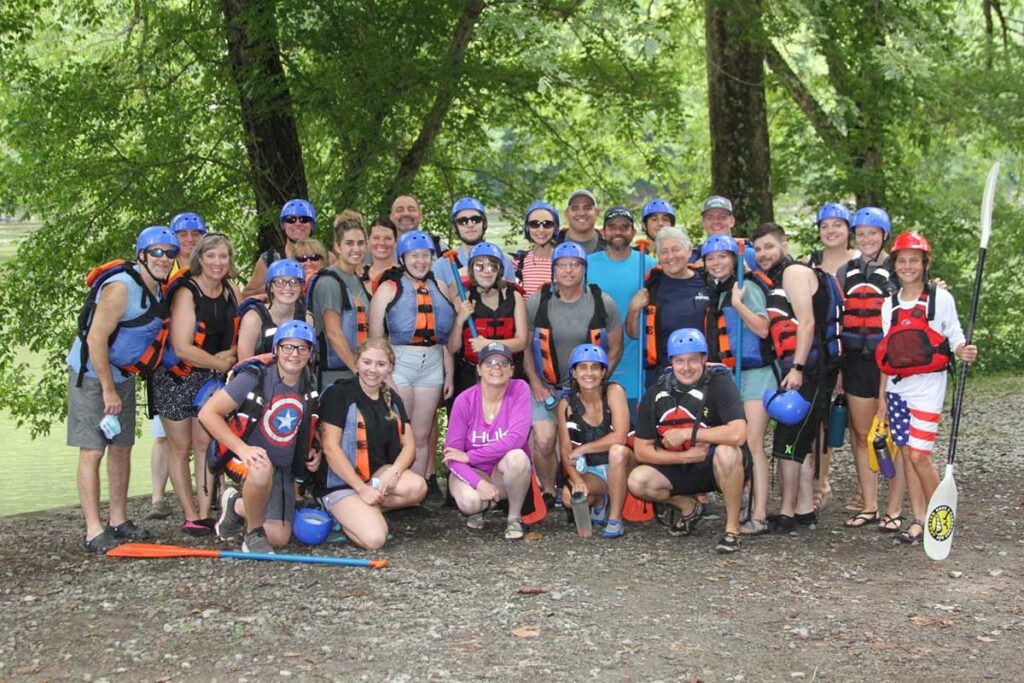 About the owners:
In September of 2020, the Paddle House, first and foremost, became our families "home away from home."  Our story and memories of the Paddle House began when our Mom and Dad (Dick & Pat Smith's) youngest son, Chad, became a summer raft guide for The Rivermen in 1998.  Chad quickly fell in love with the adrenaline rush of the river, and the surrounding beauty that the New River gorge has to offer. He then became a full-time resident in West Virginia in 2000.  Over the years, Chad built many strong relationships with other guides, resort owners, and local people.  Chad was introduced to the Paddle House through Jeff Proctor, Doug Proctor, and Dave Arnold (original owners of the house), he knew his family would love it, and he booked it for a weekend.  Our Mom, Dad, Chad, Wendy, and Todd, and our families were excited about the opportunity.  Our family's trip to West Virginia, and booking the Paddle House during the Christmas season, became a very cherished tradition.
Designed by Bahlmann Abbot, one of Class VI River Runners first raft guides, the house is a tastefully furnished mountain vacation home.  It was built by skilled local craftsmen personally known by the owners.  Read More about the history behind the local contractors and guides-turned-entrepreneurs who helped build this home.  Paddle House was built with eco-friendly and sustainable materials wherever possible in its construction.
Unfortunately, we lost our Dad (Dick Smith) in December 2019 very quickly.  In early 2020, we learned of the opportunity to purchase the Paddle House, and our family knew it was right for us – filled with so many wonderful experiences and memories and the opportunity to make so many more together.
Our Family is from the Troy, Ohio area and when we aren't at the Paddle House, you will find my Mom working in her garden or volunteering her time at her local church, Wendy is a certified life and leadership coach offering retreats at the Paddle House on occasion, Todd is a chef and owns his own wedding venue, and Chad works at Adventures on the Gorge, and is a raft guide whenever he has the opportunity.
When we aren't enjoying its peace and beauty, we would love for you to be our guests.  As our Dad always said, above all else – be kind!
We wish you many blessings during your stay.
The Smith Family